The beauty of the new Mexican banknotes lies in their landscapes, as the Bank of Mexico used real postcards in different locations in the country to highlight the biodiversity that exists in Mexico.
The G-family banknotes have been released gradually since the end of 2018, with famous historical figures on the reverse side, however on the reverse they present fabulous Mexican locations that are not well known to everyone.
The Bank of Mexico decided to honor six ecosystems recognized by UNESCO as natural heritage of humanity, present in the country such as rivers and lakes, forests, dry forests, scrublands and deserts, coasts, seas, and islands, as well as humid forests.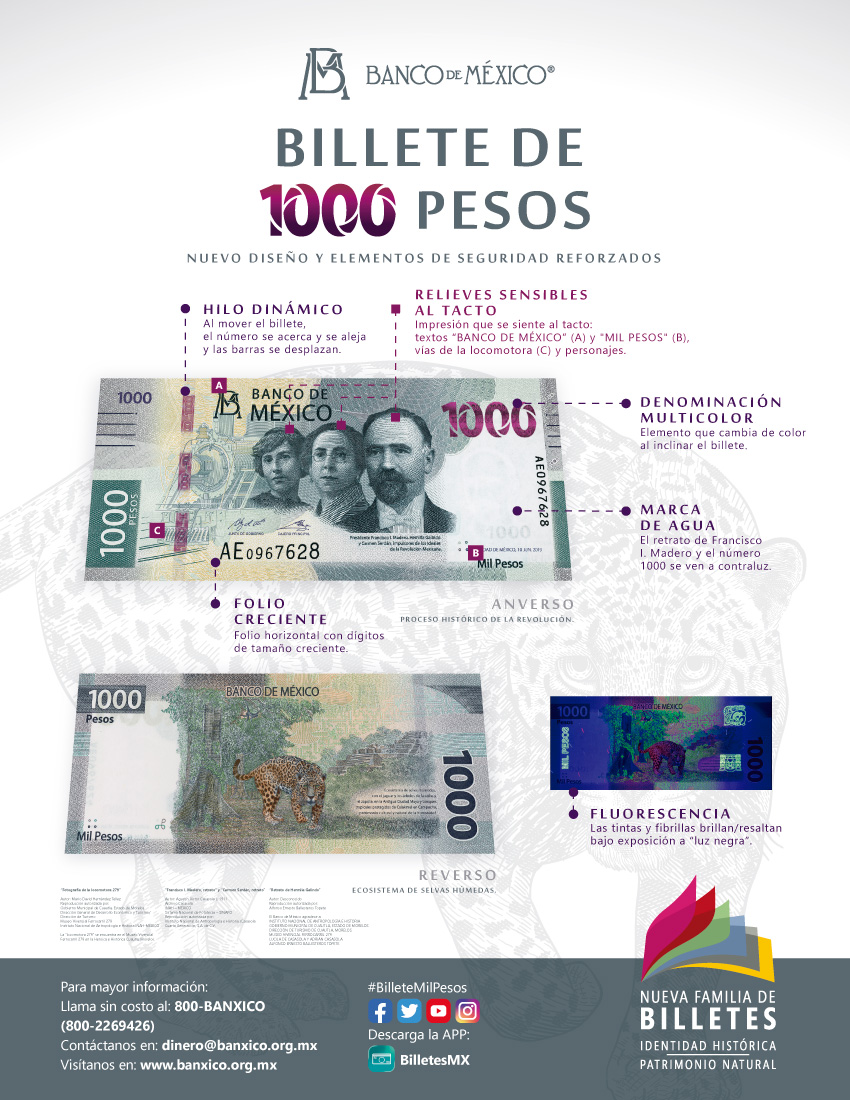 Where are the landscapes on the banknotes?
20 pesos bill
Sian Ka'an Biosphere Reserve
Location: Municipalities of Tulum, Felipe Carrillo Puerto, Bacalar and Othón P. Blanco in Quintana Roo
50 pesos bill
Xochimilco rivers and lakes ecosystem
Location: Mexico City
100 peso bill
Monarch Butterfly Biosphere Reserve
Location: State of Mexico and Michoacán de Ocampo
200 peso bill
El Pinacate Biosphere and Gran Desierto de Altar
Location: Puerto Peñasco, Plutarco Elías Calles and San Luis Río Colorado in the state of Sonora
500 peso bill
El Vizcaíno Biosphere Reserve
Location: Baja California Sur
1000 peso bill
Calakmul protected tropical forests
Location: Mayan city of Calakmul in Campeche